We know things can sometimes get out of hand when you drink. We want to make your night unforgettable and create awesome memories that last a lifetime.
That's why we designed DRINK MORE WATER.
What is DRINK MORE WATER?
Responsible Party has launched a new digital campaign, pursuing its commitment to promoting responsible alcohol consumption and combatting binge drinking among young adults in Europe and beyond.
Opting for a disruptive approach, we aim at raising awareness on the consequence of harmful behaviors and reminding all young adults of the importance of water and hydration while drinking alcohol.
Building on our 13-year experience on the field, we believe in empowering you to make the right choice.
IN A FEW WORDS, WE WANT TO ENCOURAGE YOU TO DRINK MORE… WATER!
Water helps to keep you hydrated and helps protect your brain. Drinking water will not speed up alcohol processing, but your body needs water to break down alcohol and remove it in urine. Therefore, it is a good idea to also drink plenty of water when you are drinking alcohol to avoid dehydration. Staying hydrated will help your body process the alcohol you consume.
REMEMBER YOUR NIGHT, REMEMBER TO DRINK WATER.
Is water enough to drink responsibly?
We have developed assets in digital and print.

Our goal is a simple one.
We'll help you enjoy life to the fullest, without overdoing it or binge drinking.
We believe we can make a difference and offer a better environment for everyone to enjoy the world with one simple and effective message: DRINK MORE WATER.
Remember your night,
remember to drink water.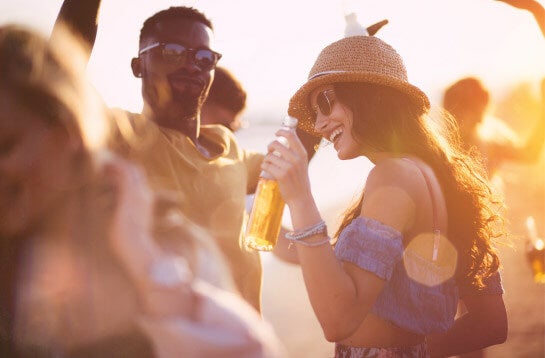 We empower young adults to raise awareness amongst their peers. In the end, young adults are the only ones to decide for themselves. So everyone can actively engineer memorable events.
We ensure the availability of free water at all events we partner with. By distributing water, along with informative and responsible material and nice goodies, the Ambassadors inform their peers how to make responsible decisions and enjoy alcoholic beverages responsibly ensuring the event runs smoothly.
We empower party-goers as well as our Teams and Ambassadors so they can actively engineer memorable events. As Today is already Tomorrow, As we believe we can make a difference and help bring about a better world, we host responsibly, for our guests and our planet, to have a more sustainable party by creating less waste.
We love our planet and place a premium on sustainability. We take a 360° approach and together with our partners we are committed to building a more sustainable and healthy future with young people and for young people, by avoiding unnecessary objects and promoting a way of life that respects people and the environment.